Turquoise is my favorite color so it will be the theme of these lines.
Working on boats for so many years, living by the sea or spending time in Marinas, you always try to cruise and search for that perfect patch of color ….   Now that you have found it, it is time to find the perfect beach and organize your perfect beach set up to create the most memorable day for your guests.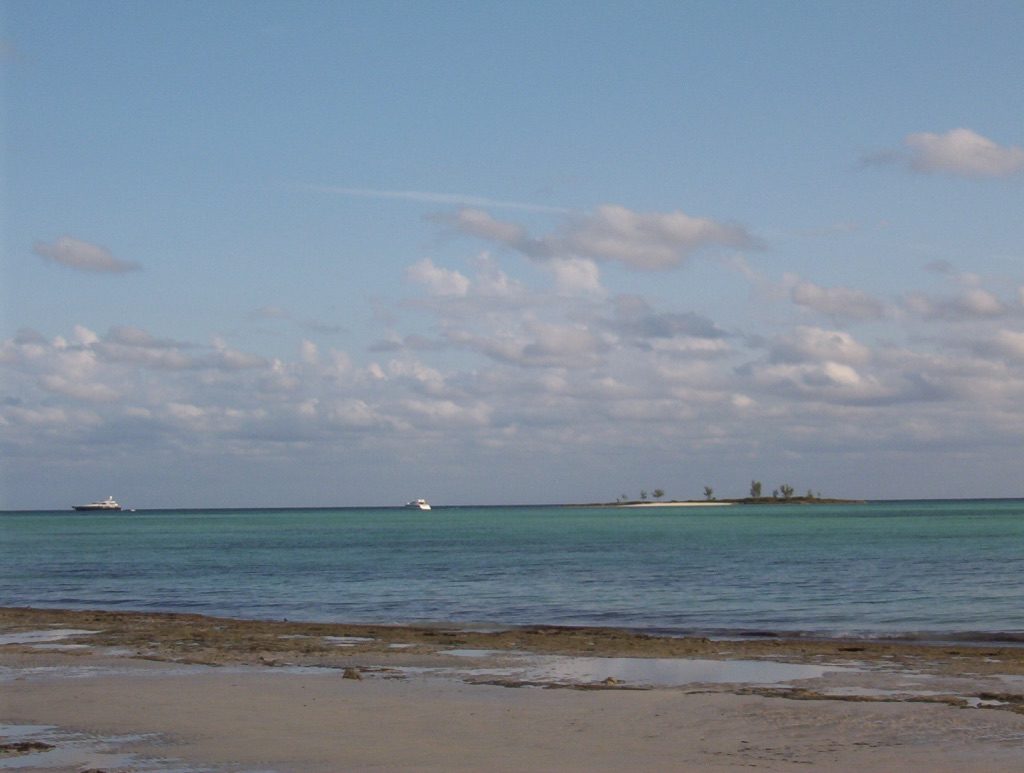 It has been one of the nicest compliment Franck and I have ever received from one of our nicest owner : 2003 was "Their favorite Christmas " and all their big family agreed.
This comment in fact we heard it last year in 2018 when we decided to pay a courteous visit to our ex boss. It was actually another really sweet moment right there too.
Back to that Christmas🎅🏻
We were cruising with their 2 boats in the Bahamas around the Exumas islands, we had to organized Christmas day at anchor and boxing day the Captains have chosen a secluded and totally private beach . As you can see on this original photo : not much around !!🏝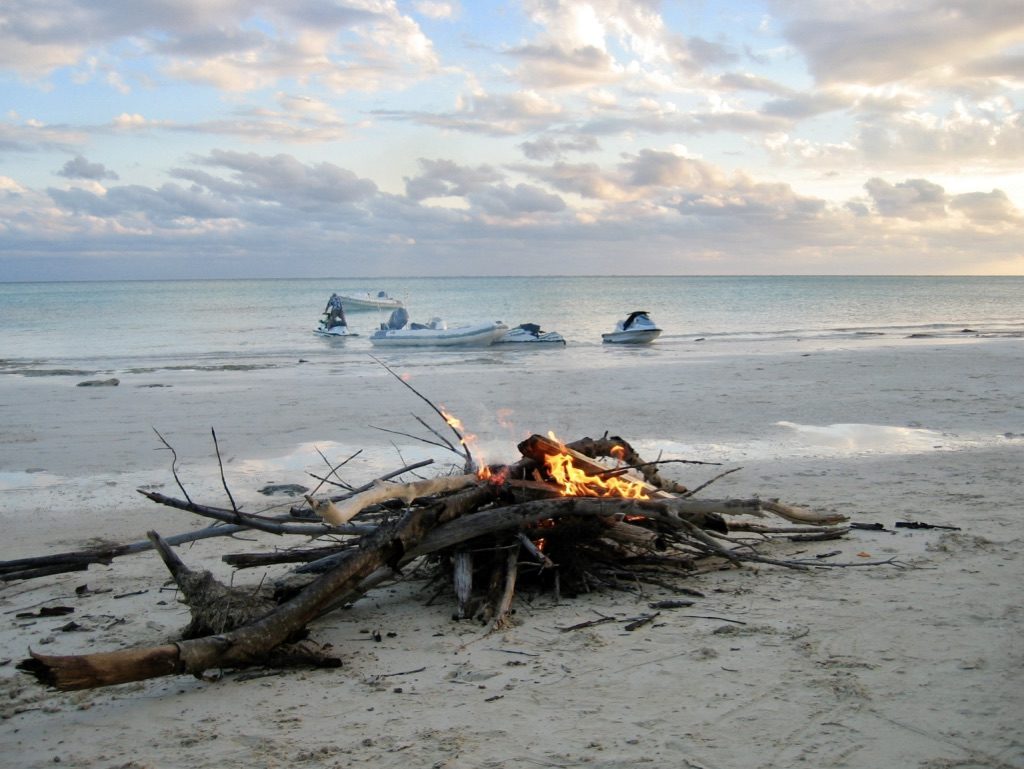 Crew from the 2 Yachts  prepared together the party and a delicious barbecue, everything was there but in a very casual atmosphere, we added a campfire for sunset  to get that day last longer and more memorable.
And Voila ! Job's done : we had a good time with our bosses and their family too, by looking at their eyes, their smiles hearing  their laughs, we kind of knew we had participate to make that day special in their life, and this is what our job is all about : it is not about finding perfection in everything we do, but it is essential to put your heart into everything we do, by finding the perfect items, which will illuminate the faces of your guests when they will see how much efforts you have put in to the preparation of that beach set up.
Remember to take photos before the show starts !🎆
Below,
Look at the "Must Have" Beach Toys  & Accessories for this Summer !⛵️
Amara – Sunnylife

Amara – Sunnylife