Meet Freya the Mermaid
Another lovely encounter during a marketing digital training, Lauriane has a very unique activity: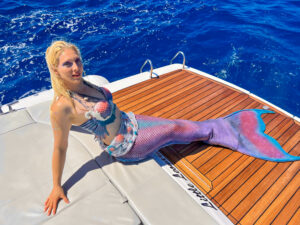 From Elegance to Enchantment at sea, in villas, or at public events Lauriane Lambin, is a mermaid offering performances and aquatic shows in various prestigious settings.
She founded her company, "Les Trésors de Freya," in 2017 near St-Tropez, France.
She trains every week as a free diver for 7 years in Stéphane Mifsud's Club (world champion in static apnea).
Passionated about these mythological creatures since childhood and the marine world, her dream has come true: to be a professional mermaid performer. From High-End Performances on Yachts & Villa to unforgettable Birthday parties or photo shooting, she is the perfect ambassador for Marine Conservation awareness.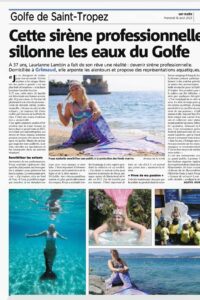 She can delight you with aquatic performances from Saint Tropez to Monaco area and crosses oceans when needed.
Click on the logo to visit her website.
For more details in english contact me.