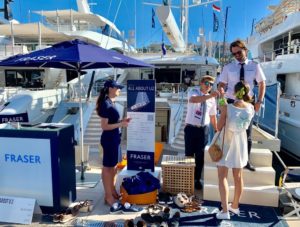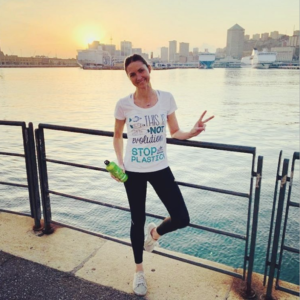 As most of us noticed, 2020 started pretty well. Then Covid-19 Virus arrived, and the end of January was showing signs of unusual events about to happen that would impact our life and others drastically worldwide for months to come. While in lockdown, I have taken the opportunity to keep my mind busy, and connect "virtually" with friends & new partners, and Kiyra is one of my new discoveries. I met her through a group which was set up to support yacht crews during the pandemic. We all ended up to bring a bit of joy & comfort to each other during those strange times.
So I am glad that Covid-19 has given me the chance to get to know "The Green Stewardess" and understand what her business goal is about.
Kiyra is like many Chief stewardesses: " Able to multitask" which means for her working on a yacht and being an entrepreneur.
Her business is about Eco-Friendly products
good for Yachts, Crew and good for the Environment too. Because each of us can do our bit.
Your Yacht Orders do greater good! They plant trees in South Africa and empower some of the local people in the area and create a feeding scheme for the children of a rural school near by.
Kiyra's inside story:
There were 2 major moments that inspired me to create "The Green Stewardess"
Provisioning for a 123m Mega Yacht and seeing the mountain of Plastic Waste that accumulated on the dock from a few deliveries. Scary sight, I can promise you!

The time that our 55m yacht pulled up to a small and beautiful island in the Med and I assisted with the tender garbage runs ashore. Seeing the amount of plastic waste that was accumulated in 1 week from just our yacht truly horrified me. I felt in that moment that "we" (the Yachting Industry) needed to make a change by cutting out as much single-use plastic as possible from onboard our yachts.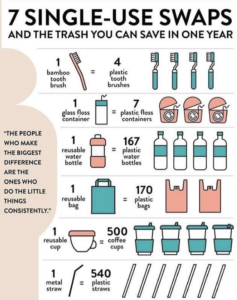 "The green Stewardess" Top tips for crew to go a little bit more greener:
Pollution 1 – Bottled water waste .
Cut out store bought bottled Water and Install a Water Filtration System in the Crew Mess onboard.
Crew can now refill their BPA-free or aluminum water bottles, with no need for stowing mountains of bottled water & saving storage space onboard too.
Pollution 2 – Coffee pods/capsule waste
Cut out the waste from Pod/Capsule coffee machines and purchase a "Bean-to-Cup" Coffee Machine. Great Coffee ….and 100% FREE of pod/capsule waste.
Pollution 3 – Chemicals & Reusables
– It's time to consider products that are Biodegradable and non-toxic. Detergents, Cleaning Chemicals and other Agents get released into the many water systems around the world. Buy refillable clean bottles and bulk concentrates – top-up rather than buying a myriad of store bought cleaning products in single-use plastic bottles.
– Also, reuse! Trendy and chic reusable products; from aluminum water bottles for crew, stainless steel cocktail straws for guests, bamboo toothbrushes, custom yacht cotton shopping bags – all 100% reusable as well as eco-conscious.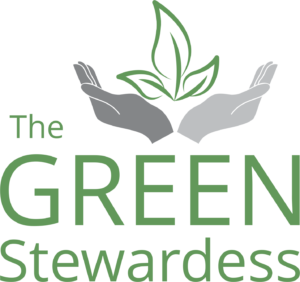 Click on logo to access website