2019 : the start of my website but mainly this is the opening of The Stewardess Corner!
Here is how it all started.
I have started my work life at 19 years old working in luxury retail stores and after a wonderful experience working for the Hermes Group in Monaco, I came to realize that something was still missing in my life. At the time and because I was too young I did not know what exactly was missing, but now, I am wiser and know I needed a life filled with excitement and not tied to a daily routine.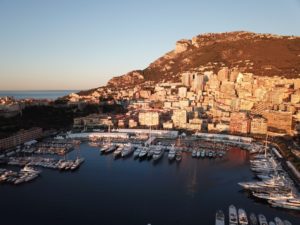 One day I met the guy who had managed to open my eyes and changed the course of my life by inspiring me with his passion for the sea and his love of boats, he was a yacht captain, after few years he became my  husband, since then we have traveled and worked in many countries together.
He had showed me that you can find a job that can combine all what I ever wanted: enjoyment, travel, new places, new people, new cultures, stunning sceneries, new brands of coffee and tea 🙂.
From now on I was full filled.
Before I knew it, I was busy working, having fun, my lap top filled with photos, sunset from all over the world in my memories, 20 years of travel and 15 years of yachting were already behind me 🙂
Recently I have left my Chief Stewardess, PA job after 7 years on the same boat and while searching for a new job opportunity, I got this crazy idea that it could be interesting to organize a kind of platform for our community. I have a positive attitude and enjoy new challenges, so in a matter of weeks I was already signed up in a digital marketing training and was weaving already the base of my new project.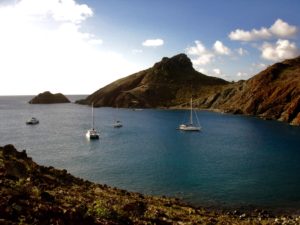 Since we are living in an era where recycling is the new fashion 🙂 I have decided to recycle myself along with my experience by finding a way to share my  passion, discuss with crew and the community working in villas, yachts, private jets around the world.
The Stewardess Corner is a place to help you develop your creativity, and enhance your inspiration :  It 's your place ! where I share with you addresses of brands, stores and items needed for the decoration and organization of your interiors needs, from mid range to higher budget, names and brands which are mostly used in the luxury and hospitality industry, the other part of this website is sharing shopping tips, ideas, how to do, and other stuff 🙂 that you can use in your working place.
Make your job and working life easier, have your shopping done faster in the most efficient way, and bring your personal touch in your working environment.
This is my real idea behind The Stewardess Corner.
Saint Lucia Caribbean 2008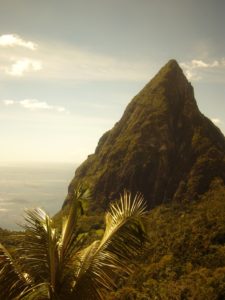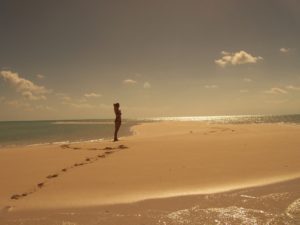 My secret island in Bahamas 2003
Sunset Cruising in Caribbean